myhive Flexi Offices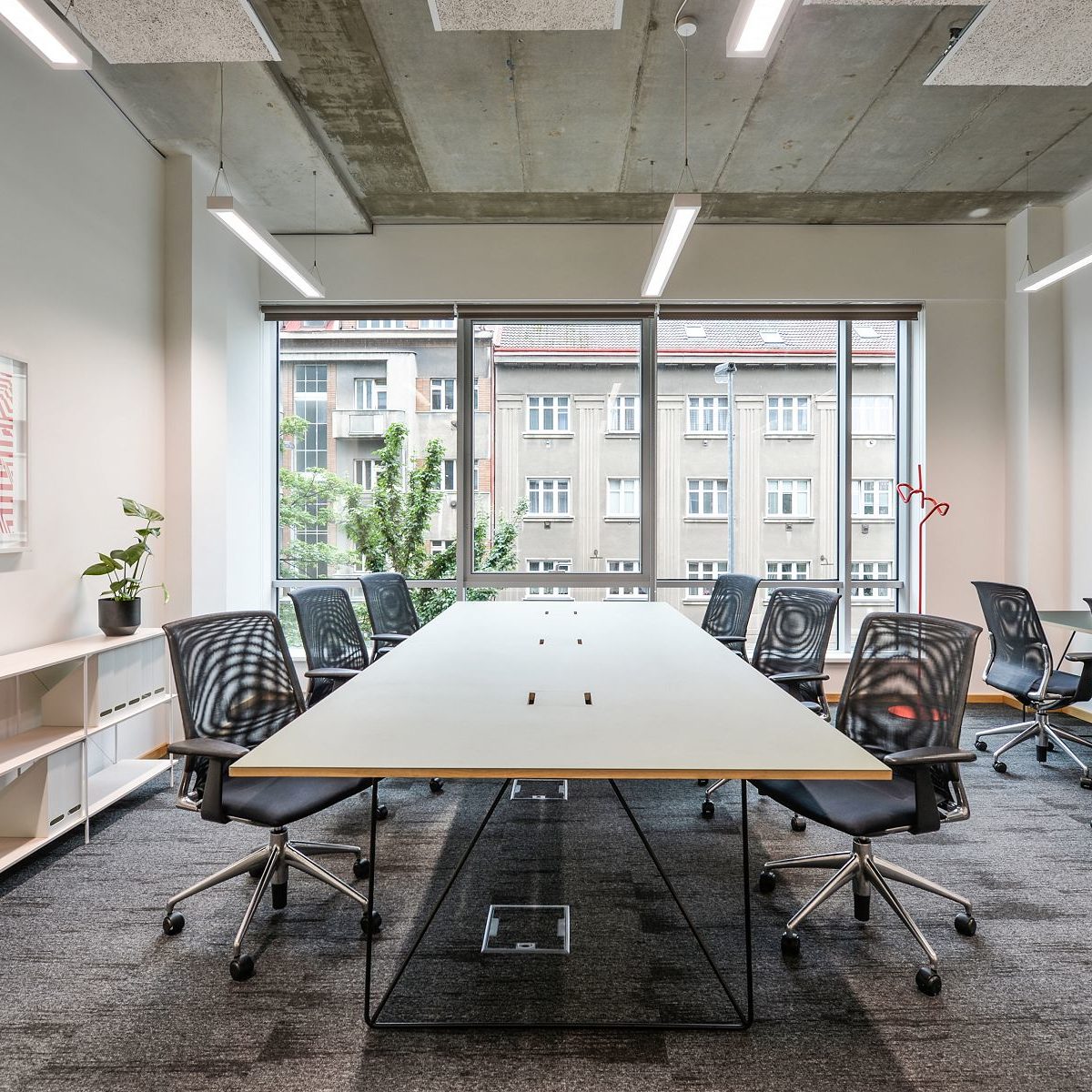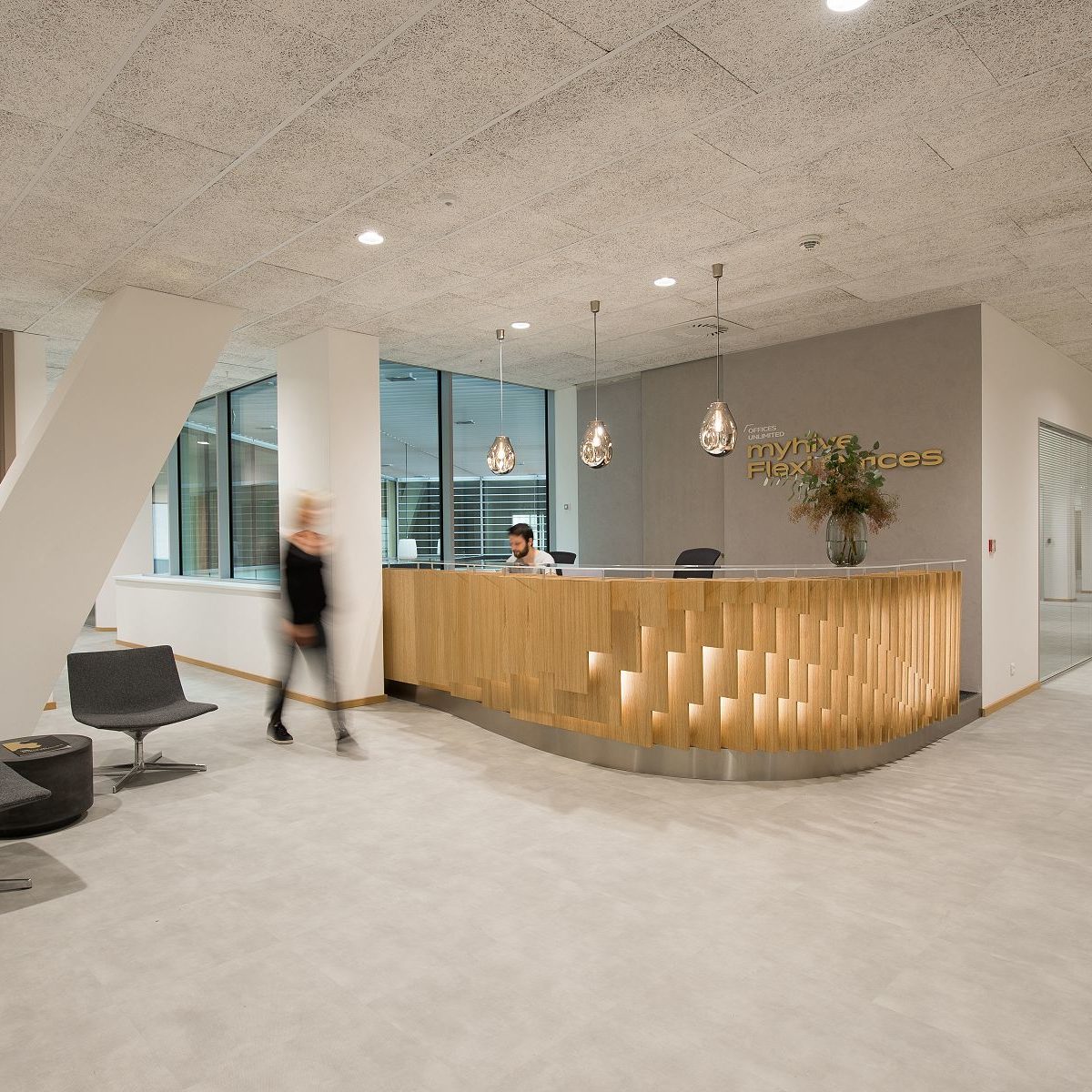 You will find myhive Flexi Offices in the myhive Pankrác House office building, located right by the Pražského povstání metro station – three stops away from the Muzeum transfer station.
myhive Flexi Offices consists of 36 offices, from 11 sq. m. to 95 sq. m, all fully equipped with high-speed WiFi, furniture, smart printers, conference rooms, a lounge, kitchenettes, and a reception.
Clients can also use private offices and coworking space or rent an equipped conference room. There is a fitness room and bike storage in the building.
Price per person in a private office from CZK 5,900/month, incl. equipment
Private office
An office that adapts to your needs or to those of your team, ranging in size from four-person to twelve-person. We can also arrange for a lockable office as needed.
| | |
| --- | --- |
| Price per person | CZK 5,900/month |
| Parking | EUR 120/month |
Daily office
A refuge you can escape to whenever you need so you can focus on your projects. An ideal solution for those who need a separate office only a few days a month.
Coworking
Don't pay rent on an office that you need only occasionally. An ideal solution for freelancers and startups—pay only for the space you use. Access to your workspace is completely flexible. Simply pay for the days when you come to work.
One-day free trial
Hot desking
CZK 250/day
Hot desking 24/7
CZK 4.000/month
Conference room
An elegant space for meetings with clients, company meetings, or interviews. Audiovisual equipment, reception desk support, plenty of natural light, and dimming options.
The price includes all services and is listed without VAT.
Flexible layouts
Lease the right space you need for your work. Separate offices from 11 sq. m. to 95 sq. m., or space in a shared office.
Services to boost effectiveness
Take advantage of our high-speed reliable WiFi, conference rooms, personal assistant services, IT division, and legal advice.
Flexible lease terms
One-day lease or sign a definite or indefinite period agreement. Pick the option that works best for you.
Furniture for rent
Avoid large investments in equipment and lease a furnished office. If you're leasing a private office, you can choose from two furniture standards.
The location is easily accessible by public transport and by car – myhive Pankrác House is right across from the entrance to the Pražského povstání metro station, by the North-South highway, and close to a tram and bus stop.
Location
Perfect transport accessibility is ensured by easy access from the D1 highway. You can park directly in myhive Pankrác House, where there are parking spaces for cars as well as for bikes. There are several highly recommended restaurants and cafes close to the building and the Arkády Pankrác shopping center, where you can find office supplies, is nearby.
Lomnického 1705/9
140 00 Prague 4 – Nusle